Current Fundraiser: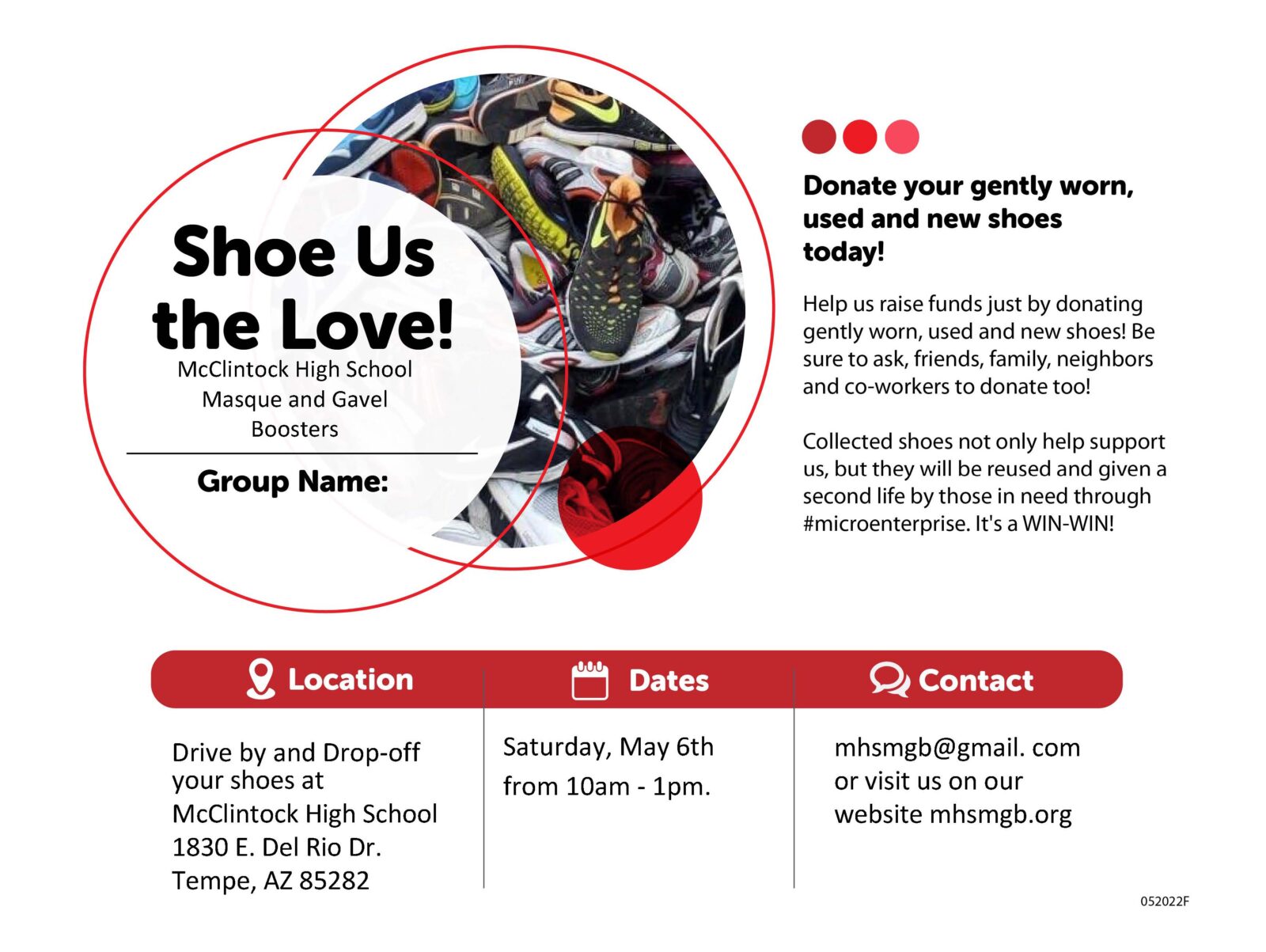 It's hard to believe that an estimated 300 million pairs of shoes go into America's landfills. The majority of these shoes can still be worn. The shoes that we collect will be kept from landfills and will help others in developing countries start micro-businesses that will create a sustainable income for their families and at the same time, raise much needed funds for our team. Can you collect 25 pairs and help? With many people doing a small thing we can achieve great results. Remember if you can't collect 25, every pair counts. Why Shoes?
Start in your family's closets and gather pairs of shoes that you've out grown, are out of style, or out of season. If you have 25 pairs, great, if not please ask your neighbors and/or co-workers to do the same. These shoes will help support our program as well as individuals in developing nations like Ghana, Haiti and Cambodia. Connect with me ([email protected]) to get them picked up or you can drop them off at McClintock High School in the drama room Attention: Mr. Cornwell. Please tie or rubber band your used, gently worn or new shoes (all shoes accepted except for skates) together and put them in a bag when you drop them off or when they are ready for pickup. Can we count on you? If you can't collect 25, then try for 15, 10, or 5. Remember, every pair that you collect helps.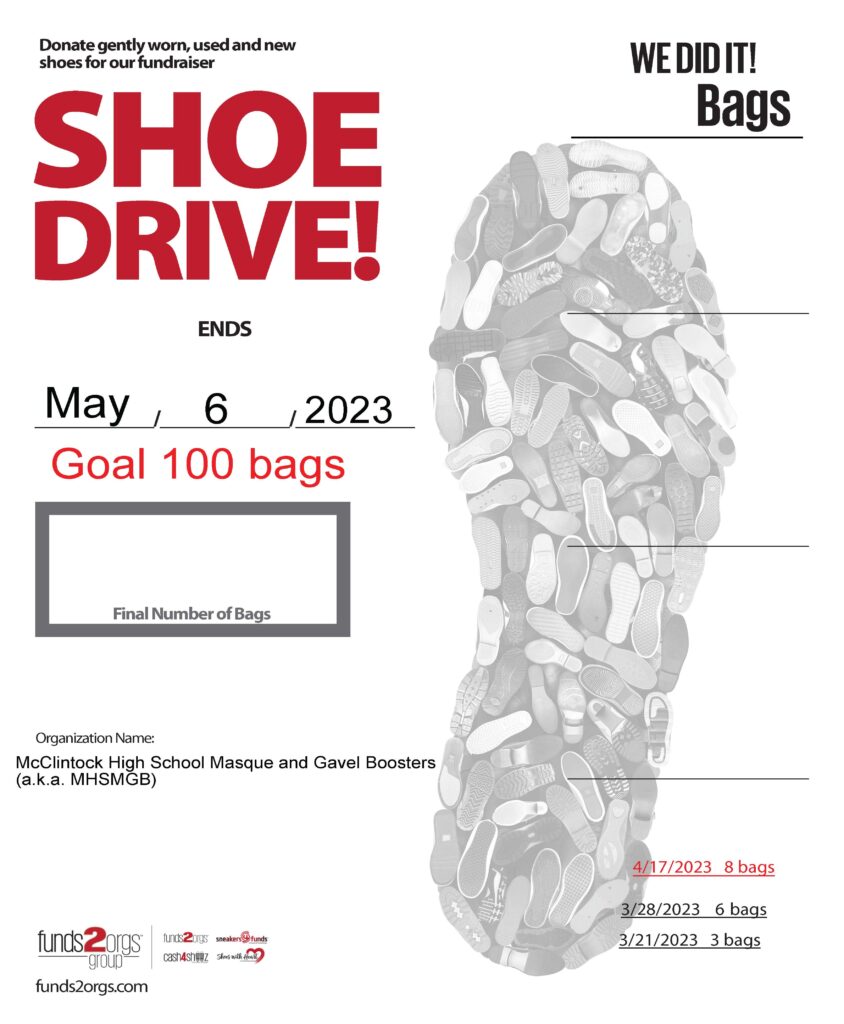 About Fundraising
McClintock HS Masque and Gavel Boosters is a nonprofit 501(c)3 organization. We work hard to offset the costs of productions, tournaments, and much more for our two programs.
As an organization we are aware that candy sales, candle sales, cookie dough and etc. are common fundraisers for students through the school; however, we dislike asking parents to buy products over and over again (especially if you still have that candle sitting in a cabinet from thee years ago). There are several ways in which you can donate at no additional cost (Fry's)! Moreover, we value your time and would love for you to volunteer (Theatre Volunteer or Speech and Debate Volunteer)  your time if donating is not your cup of tea.
If you have any questions or ideas for fundraising opportunities we would love to hear from you! Contact us at [email protected].