The Head Coaches
We are Timothy Cornwell and Richard Glover. Between us we have multiple awards, and over 40 total years of experience with Speech and Debate as competitors and coaches. We are both educators who are deeply committed to the incredibly valuable lessons that Speech and Debate has to offer your student.
Tim is the Drama teacher at McClintock High School. He is a National Speech and Debate Association Two-Diamond Coach, who returned to his Alma Mater to teach Theatre and coach Speech and Debate, like his mentor Jim Fountain. Tim has been the head coach at McClintock for 16 years, and has coached multiple state championship teams, and individual state champions, national qualifiers, and a national finalist.
Richie is a Ph.D. student in Justice and Social Inquiry at Arizona State University. He is also an NSDA Two-Diamond Coach, who has been coaching Speech and Debate at McClintock High School for 11 years. Richie has coached at several high schools, and at ASU during his 21 years in the activity. While he spends most of his time working with debaters, he also enjoys coaching speaking and interpretation events. He is proud to have shared state championships, individual champions, national qualifiers, and a national finalist with Tim.
Coming in for the assists...
We are also a crew of awesome alumni and coaches across the valley including: Fargo Tbakhi, Julia and Mindy Judson-Garcia, Abby Perkins, Frankie Marchi and many more who help out when they are able. They help to work with the MHS Speech and Debate team in crafting speeches and debate cases, honing their performances, finding literature, and judging at tournaments.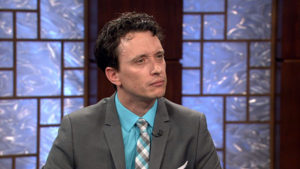 Tim Cornwell (from his PBS appearance)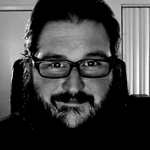 Richie Glover